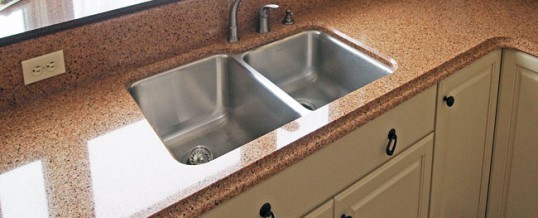 Kitchen design and construction is an organic process and it requires a contractor who can identify and solve problems!
Over 34 years of experience in all phases of light commercial and residential remodeling puts Home Customizers into a very elite group. We have honed our skills and continually review and improve on them. Only building an addition rivals the system components needed for a kitchen remodel.
We take on a full variety of kitchen projects. Recently, we finished a rustic, wide open country kitchen for one of our repeat clients. Karen, the home owner, found lots of great old counters, shelves, cabinets, and other accouterments at several salvage yards. She brought her considerable artistic skills to bear and executed a very bold decorating scheme. We solved a difficult structural problem and opened the formerly isolated kitchen into the dining room.  The entire kitchen was done on a very modest budget.
Other times, we sit down with you and design your kitchen incorporating all of your ideas. We have learned one thing here: Listen to the customer! We also count on design help from the four great custom shops we work with, and your final product shows it.
Equally critical to any complex problem is the team we assemble for the entire job. We have numerous highly skilled subs that all play a part. Home Customizers does the qualifying of the subs and the client can rest assured that they are in good hands.
Share