Customized and Affordable Deck Designs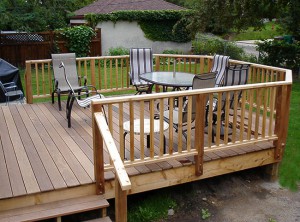 Trust St Paul deck builders, Home Customizers, to help you improve your outdoor living environment.
You want something functional and attractive. However, you may also want clever features like an arbor for shade, additional lighting and railings for safety.
Enjoy the warmth and beauty of durable wood on your new deck built by Home Customizers' expert craftsmen. An experienced deck builder can ...
Continue Reading →
Share