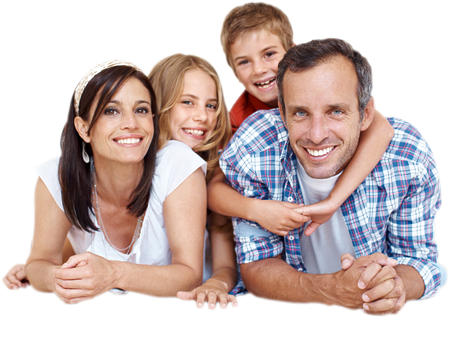 Home Customizers Remodeling Testimonials
Review a partial collection of our customer remodeling testimonials.
When we meet with you about your remodeling project, we'll bring past client references of jobs similar to your project and/or near where you live.
"Thanks Bob. I'm very pleased with your work and will call you the next time I need something done."–Linda M., Roseville
"Since moving into our new house in April we've had the good fortune to work with excellent craftsmen. Home Customizers definitely ranks at the top. Your attention to our job, frequent status updates, and high quality of work are worth every cent! Please add us to your list of happy customers, as we'd be happy to provide a reference in the future. You can also be sure we'll call again when we've arranged our next project."–Kirk H., St. Paul
"Bob, I think the front window installation looks great! I'm pleased you were able to complete the job in one day and that you were able to retrofit the trim pieces. Thanks for a job well done."–Carol H., St. Paul
"Bob, thank you very much for helping me to keep costs down. I've appreciated all your help immensely—I could not have done this with another contractor. You've done an outstanding job!"–Betsy H., Edina
"Good contractor, very professional and easy to work with."–D. Wick, Savage Building Inspector
"You obviously know what you are doing. You do things by the book and right."–P. Holmstrom, Minneapolis Building Inspector
"You do good, quality work."–M. Palms, Saint Paul Building Inspector
"All workers that came to our house were very professional. We love the re-do in the lower level. Everyone who has seen it has been very impressed. Good work! Thank you."–B. Hoene
"Your repairman did an excellent job, and we appreciate this. It is nice to have a contractor that does a small job as well as a bigger job."–George & Judy, Saint Louis Park
"Excellent work!!!! Jose & Miguel were a pleasure to work with. Their work is top notch!!! Bob, you are easy to work with and very accommodating. The guys worked hard every day and were very clean and tidy!! The rooms look great, I can't believe it is the same place."–N. Brill
"The Ironwood deck and cedar garnishments (built-in/free-standing benches and pergola) are gorgeous! Friends already have exclaimed about this Home Customizers finely crafted project. We truly appreciated your consistent concern and monitoring of the construction - and for your crew's friendly adaptability when we made last minute alterations/additions. We won't hesitate to recommend your expert workmanship and congenial ways."–K. Smith
"Exceeded our expectations!"–F. & S. Collins
"I truly appreciate the initial quick response to my call! Very good communication re: estimate and schedule."–K. Humphries
"Very happy with everyone and the quality of work. I was impressed that they cleaned and vacuumed more than their own mess."–N. Nagpal
"Excellent (quality of our finished product); appreciated the attention to detail."–D. Pritchard
"Very satisfied with all aspects of the job."–D. Wright
"Thanks for a job well done!"–T. Giannobile
"What a difference new windows have made in comfort, looks and fuel costs this winter."–T. & J. Hanson
"Thanks for your good help and service."–G. Fair
"Bob did a terrific job assessing the problem with the window. The installation work was excellent."–K. Humphries
"We are glad we know you and can call on you when needed. We appreciate your competence and trustworthiness."–J. & O. Anderson
"Thanks for your quick response to our call for help. We're also very pleased with your work and your advice."–C. & M. Weiland
"Your attention to our job, frequent status updates, and high quality of work are worth every cent! You handled the minor deviations that happen on every project without flinching and without delay - producing a very high quality effort with minimum impact on our daily lives."–K. Hoaglund
"Need better jokes!"–J. Riccardo
"Thanks Bob. It looks great."–G. Swain, Saint Paul
"Thank you, Bob. Your work has always been very good!"–A. Dale
"Post-work cleaning was very well done. Job went smoothly. I was well-informed of the progress. The quality of the finished project was superb. Home Customizers is a good, quality company."
"I love the pergola and new fence. I appreciate how eager you were to get going on it. Thanks!"–B. Hartz
"We are pleased with the final project. The end result turned out as if the kitchen cupboards were like that when the house was built 51 years ago! Excellent job. Thank you."–The Scouls
"Bob, Thank you so much for the wonderful work you did in our home!"–J. & A. Rangel
"Bob, thanks again - everything looks great!"–A. Hoaglund
"The men did a good job on the laundry room. I'm happy with it. Thanks for helping me."–C. Collins, Columbia Heights
"Thank you for a pleasant and understanding business relationship."–M. Walker
"You did a beautiful job. I love my video closet. It's perfect! Everyone in the family will enjoy the basement. Thank you for everything."–B. Lanigan
"Thanks again, Bob, for helping us out and especially for even getting off the wallpaper."–V. T.
"Thank you for a very pleasant surprise - your letter and a refund check of $60.00. The timing made it seem like a Christmas present and it was. I doubt many people would do what you did. It says much about you as a person and how you manage your company."–M. Alwin, Saint Louis Park
"Bob - thank you for the wonderful job and prompt service."–M. Farley, Mendota Heights
"Many thanks for all your hard work on our project, and especially for your perseverance in getting the necessary corrections from Marvin Windows. You and your workers were a pleasure to have around."–S. Payne
"Thanks again for the great job and the outstanding rates."–The Blakes
"Bob, thanks for another great job!"–A. Holter, Edina
"Bob, you are one of the finest craftsman we have ever met. We really appreciate the work you do for us."–George & Judy
"Bob, we really like the look - your call on the lattice placement was on target and the workmanship is excellent! Gracias!"–B. Smith
Many of our remodeling testimonials come from surveys. All of our remodeling testimonials are documented in writing with permission given by the client to share their comments.
From Remodeling Testimonials to Contact Us