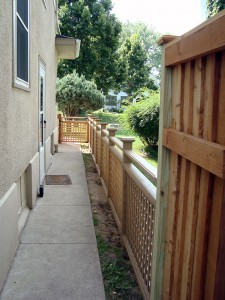 There are so many options when it comes to fence design that it can get overwhelming. The two main considerations are style and function.

Privacy Fence Design
Keep others from seeing in – and keep some of the noise out. Privacy fences are an excellent choice for homes on or near busy roads or businesses.
A private, secluded back yard is ...
Continue Reading →
Share