Realize your dream of family and good food in the comforting ambiance of your gourmet kitchen remodel. If you are overwhelmed by the details, enlist the help of Home Customizers to help bring your culinary imaginings to life.
Don't Put Your Kitchen Remodel Off a Day Longer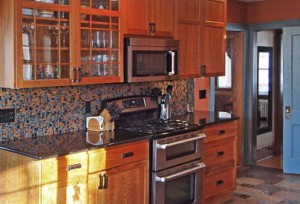 So you want to remodel your kitchen? Get on the path to kitchen destiny by hiring a ...
Continue Reading →
Share