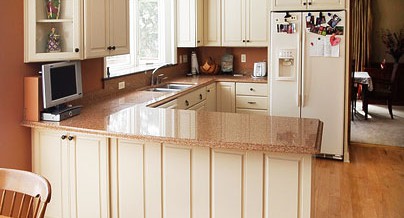 Remodeling Your Kitchen for Function and Style
Be inspired. Transform your kitchen from dull and dysfunctional to chic organizational elegance. Kitchen remodeling goes beyond the boring standard kitchen regime and embraces unique pantry solutions, bold paint colors and non-traditional appliance choices for a style that is uniquely you.
Getting Organized: Kitchen Remodeling Pantry Solutions
Traditional fridge sized pantries have gotten a facelift over the years. These days, options for effective storage seem to be virtually endless. Make planning ...
Continue Reading →
Share