Home Customizers Remodeling is the Saint Paul / Minneapolis remodel contractor you can trust.
We've been serving your Saint Paul and Minneapolis neighborhoods for over 34 years since 1978.
Our reputation is stellar backed by countless local testimonials and project photos from past remodeling clients.
We are a Pella® Select Contractor as well as InstallationMasters™ Certified.
Our subcontractors are vetted and established.
We are EPA Lead Renovator certified and a Minnesota Licensed Builder.
Nothing says trust better than repeat and referral clients.
In 2011, 65% of our business was repeat clients and 28% was referral. Top that total of 93%!
We must be doing something right.
Home Customizers Remodeling Bid Process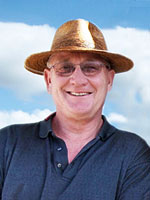 Bob Brereton, Home Customizers Remodeling owner/operator, is hands on. It is Bob you'll talk to personally when you request a free estimate.
If you need design ideas, Bob will meet with you at no charge to assess the space and help pin down your project.
Next, Bob takes accurate measurements, looks into permits, zoning, materials and many other details as appropriate to your remodeling project … and prepares a thorough written bid.
Bob communicates the schedule and project updates with you throughout the remodeling job.
As a company, we respect you and your home. You receive quality work, fair rates, vetted subs, over 34 years of experience, cleanliness and good communication.
We Care About You and Your Community
Home Customizers Remodeling is committed to waste reduction, recycling and re-use of materials.
We make frequent donations to Habitat for Humanity.
We perform our building and remodeling services keeping energy efficiency and an environmentally friendly goal in mind whenever applicable to the project.
Take the Next Step in Your Remodeling Project
Browse our Project Galleries for remodeling pictures and design ideas.
Learn more about our home improvement remodeling services or our commercial contractor services.
Contact us either online or via telephone at (651) 690-5964 to discuss your project or to request a free estimate.
Residential ServicesCommercial ServicesContact Us
Share