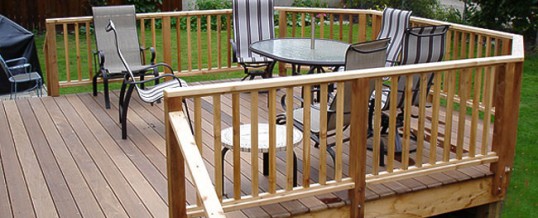 Decks, porches and pergolas – a great way to spend summer evenings.
A lot of planning goes into the design and construction of your dream deck, porch, or pergola, and there is no substitute for Home Customizer's 34 years of designing and building experience to insure a great outcome.
Decks, porches and pergolas dominate our projects portfolio, and for good reasons. First, they are very economical projects that allow you to incorporate hundreds of square feet of attractive creations, and visual beauty, into your outdoor lives.
Decks, porches and pergolas bring Minnesotans out of their houses to enjoy the outdoors, socialize, and to experience first hand Minnesota's splendid parade of seasons.
Home Customizers knows design, code, structural, and material issues to help you best identify what best fits your needs and budget for your dream deck. Most important, however, is our unalterable commitment to quality workmanship, materials and process.
We have been serving Saint Paul homeowners with deck building for more than 30 years. We offer quality workmanship and can provide you with hundreds of pictures from previous jobs. EPA certified and members of the Better Business Bureau, we are licensed and insured.
Give us a call. Initial design and budget consultations are free!
Share