Your Front Porch is the Perfect Welcome Home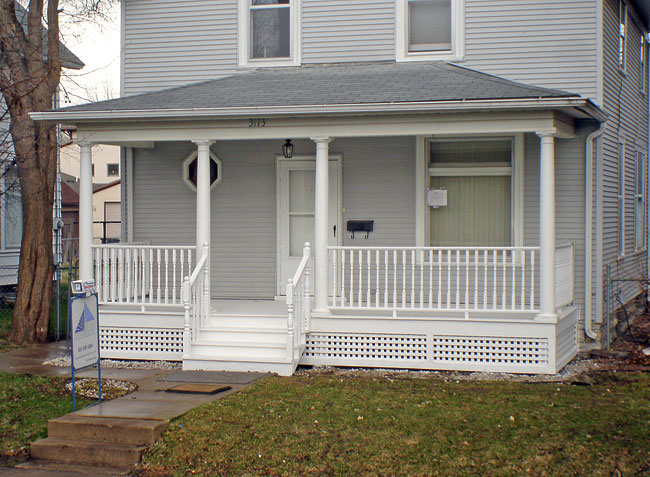 A front porch addition adds curb appeal to your home. St. Paul front porch designs are reminiscent of a bygone era that brings to mind simpler times. With our 30 plus years of experience and expertise, we are more than capable of assisting in your choice of front porch designs that fit your budget.
A Front Porch is an extension of your home, not just for you, but for those who visit you. It should feel welcoming and inviting. Forget putting out the welcome mat! Front porches say welcome in a grander style.
We offer front porch designs and options to maximize your comfort and value. It is important that you are happy with the front porch style you choose, and that it compliments the style of your home. Whether your preferred style is quaint, regal or contemporary, we can help you bring your dream front porch to fruition.
Planning Front Porch Designs Start to Finish
Planning a front porch addition can be exciting and nerve-racking at the same time. There are several factors you should take into account to maximize the quality and usability of your front porch.
Home Customizers Remodeling will assist you every step of the way. Special considerations like lighting, electrical requirements, columns and railings will be planned carefully and to your specifications.
If you are replacing an existing porch with a roof or adding a new wrap around front porch, we will work with you to help choose options and features that best suit your needs.
Home Customizers Remodeling insists on careful planning, quality materials and outstanding craftsmanship, all of which will provide you with the front porch you've always wanted to call your own. Our goal is your complete satisfaction.
We pride ourselves on consistent communication, cleanliness, honesty and eco-friendly practices. So put together that new porch swing while we build you the front porch of your dreams.

Share